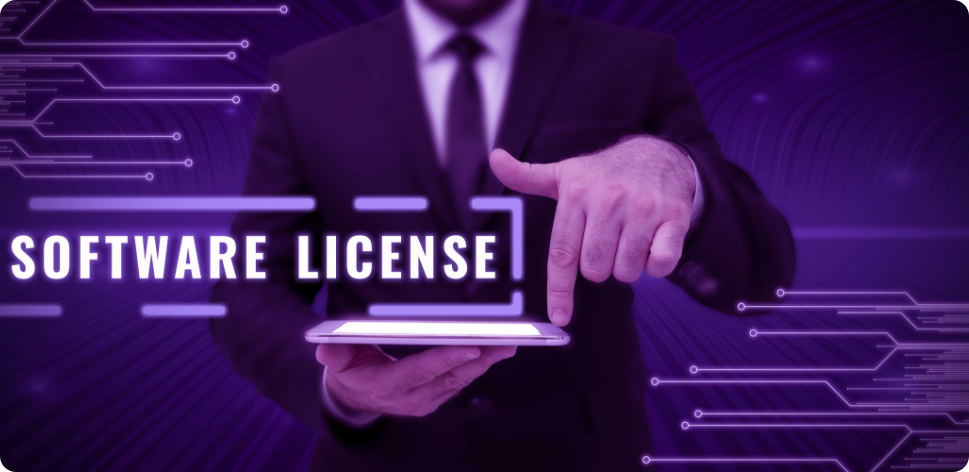 Understanding the Need for Insurance License Tracking Software
Until recently, many organizations relied heavily on spreadsheets and outdated CRM systems to manage their insurance licenses. These methods, while familiar, come with their own set of challenges.
Manual data entry is time-consuming and prone to human error, and these systems often lack the sophistication needed to manage complex regulatory requirements effectively. They can also struggle with the task of handling multi-state licensing and reporting, which can lead to missed deadlines and potential fines.
This is where insurance license tracking software comes into play. This innovative technology offers a highly efficient and accurate system for managing licenses, surpassing the limitations of spreadsheets and CRM systems.
It automates many of the tasks associated with license management, reducing the potential for human error and freeing up your team to focus on other aspects of business.
With features like automatic deadline reminders, easy access to essential documents, and real-time reporting capabilities, insurance license tracking software is a game-changer for any organization looking to streamline its compliance and license management.

Factors to Consider When Choosing an Insurance License Tracking Software
When choosing an insurance license tracking software, there are several critical factors to consider:
The software should have an intuitive interface that allows your team to easily navigate and efficiently use the system without requiring extensive training.
Look for software that can automate tasks such as reminders for upcoming renewals and deadlines, automatically updating licenses, and generating reports.
The software should be customizable to meet the unique needs of your organization. This includes fields for data entry, reporting capabilities, and notification settings.
The software should integrate seamlessly with your existing systems, such as your CRM or your HR system. This allows for a consistent flow of data, reducing the risk of mistakes and ensuring all systems are up-to-date.
Consider the level of customer support and service provided by the software company. Reliable, timely support can be crucial when dealing with compliance issues.
Your chosen software should be able to grow with your organization. It should be scalable to handle an increasing number of licenses and more complex regulatory requirements as your business expands.

Evaluating Potential Vendors and Software Options
When evaluating potential vendors and software options for insurance license tracking, it's essential to conduct thorough research and due diligence. Here's a process to follow:
Research Vendor Reputation:
A vendor with a strong reputation in the insurance industry is often a safe choice. Look for testimonials, case studies, or references from their existing clients. This can give you a sense of their reliability and customer satisfaction.
Most vendors will provide a demo of their software. This allows you to see the functionalities in action and understand if it meets your needs. Take this opportunity to ask questions to gauge the software's capabilities and limitations.
Verify Integration Capabilities:
Verify if the software can integrate with your existing systems. This is important for seamless data transfer and overall operational efficiency.
Understand Pricing Structure:
Understand the pricing structure fully. It should be scalable and affordable based on your size and needs. Also, check for hidden costs like implementation or training fees.
Check for Compliance Updates:
The software should be capable of staying up-to-date with the latest regulatory changes. This ensures your organization remains compliant with all licensing requirements.
Apart from fulfilling your current needs, the software should be capable of handling your future needs as your organization grows and evolves.
When evaluating options, we encourage you to consider Agenzee. With its robust features and intuitive interface, Agenzee streamlines compliance and licensing, allowing you to focus on your core business operations.

Implementing the Chosen Software: A Step-by-Step Guide
Implementing your chosen insurance license tracking software is a critical step that requires a clear plan and careful execution. Here's a step-by-step guide to help you through this process:
Planning and Preparation:
Begin by setting clear objectives and timelines for the implementation process to ensure your team understands their roles and responsibilities. This step also involves preparing all the necessary data needed for the system.
Installation and Configuration:
Install the software within your organization's IT infrastructure. Configure it according to your business needs and the established objectives. If the software is a cloud-based solution like Agenzee, this step will involve setting up user accounts and permissions.
Migrate all relevant data from your current system to the new insurance license tracking software. This should be done carefully to avoid any data loss or errors.
Ensure the new system integrates seamlessly with your existing IT systems, such as your CRM or HR systems. This will enable data to flow consistently and reliably across all platforms.
Conduct training sessions for your team. This will ensure that everyone knows how to use the software effectively. Training can be in the form of workshops, webinars, or tutorial videos provided by the software vendor.
Conduct comprehensive testing of the software. This will help you identify any issues that need to be addressed before the software goes live.
Once all the preparations and checks are complete, it's time to go live. Make sure a support system, either in-house or from the software vendor, is in place to tackle any teething problems.
Regularly review the system's performance and make necessary adjustments to optimize its effectiveness. The system should evolve as your organization grows and changes.
Remember, a successful implementation depends a lot on choosing the right software. Agenzee is designed to simplify insurance license tracking and compliance, offering a pipeline of upcoming features and seamless integrations that can adapt to your organization's evolving needs.
Why Agenzee is Your Ultimate Solution for Insurance License Tracking
Agenzee is your ultimate solution for insurance license tracking, simplifying compliance, and making management a breeze.
Say goodbye to the hassle of managing licenses and appointments for your producers and adjusters, and instead, concentrate on growing your business.
What Agenzee Offers Your Business
Comprehensive Workflow Management:
Efficiently manage your producers using our top-notch workflow management system. View and prioritize crucial actions from a single, easy-to-use dashboard.
Check the current licensing statuses of all your producers and adjusters across all 50 states and US territories using our interactive map and detailed view.
Manage all aspects of your producers' appointments with our streamlined workflows.
Visualize data in easily comprehensible layouts, giving you actionable intelligence for swift decision-making.
Stay focused on what matters. Receive notifications about expiring licenses, appointments, and other regulatory action warnings.
We're integrated with the National Insurance Producer Registry, the central repository of licensing information.
Agenzee syncs automatically with NIPR every day, ensuring your data is always up-to-date.
Access up-to-date producer biographic information through the producer dashboard.
Enjoy the flexibility of grouping your workforce's different requirements to ensure 100% compliance.
Benefits of Using Agenzee
Agenzee gives you the visibility you need into your business—anytime, anywhere.
Compliance violations can be costly, but with Agenzee, you can eliminate them, save time, keep your team certified, analyze your team's compliance standing, prepare for seasonal spikes, and maintain a comprehensive audit trail.
Protect Your Organization
Improve visibility into licenses, appointments, regulatory actions, and all the producers you do business with using Agenzee.
Integrations
Agenzee integrates with multiple platforms, with more integrations on the way.
Mobile Access
Agenzee is now available on the App Store. Enjoy easy access to information with your iPhone.
Ready to Experience Agenzee?
Our team is on standby to answer any questions. Don't hesitate to reach out and request a demo today!
Schedule a Live 1-on-1
Demo of
Agenzee!
Our insurtech experts would be thrilled to give you a personalized demo of how
Agenzee can transform your compliance management processes.
Similar Blogs
Read our blog to discover the latest industry insights and trends in license and appointment management.